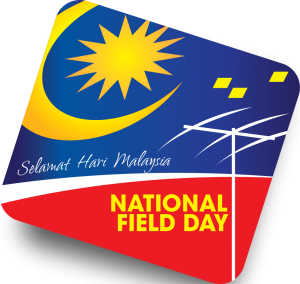 Kepada semua penggiat Radio Amatur di Malaysia,
Malaysian Amateur Radio League (MARL) akan menganjurkan lagi Hari Lapangan Kebangsaan 2019 atau dalam Bahasa Inggerisnya National Field Day (NFD) 2019 bermula Ahad, 15 September, 08:00 Malaysia Standard Time (MST) hingga 16 September 2019, 23:59 MST. Acara ini juga bersempena dengan Hari Malaysia yang ke 56 tahun pada tahun ini.
Anda boleh menyertai acara ini secara berkumpulan (Persatuan / Kelab / Komuniti) dan mengambil kesempatan mengadakan secara bersama Hari Keluarga contohnya. Anda juga boleh menyertainya secara individu dengan membawa kenderaan anda ke tempat pilihan anda. Mohon perhatian, sentiasa rekodkan QSO anda secara manual atau menggunakan perisian 'logger' menggunakan komputer. Untuk merekodkan secara manual, sila muat turun Field Day Log dan Field Day Summary Sheet di menu Download.
Seperti tahun-tahun yang lalu, acara ini akan disertai secara serentak oleh mana-mana Club Station atau Stesyen Individu di seluruh negara. Acara ini tidak berkonsepkan pertandingan, tetapi adalah acara santai bersama rakan-rakan atau keluarga. Anda boleh memancar di mana-mana band yang dibenarkan mengikut kelas Callsign yang anda pergunakan, sama ada callsign persatuan/kelab atau individu. Sekiranya mahu mengendalikan Net dan memancar ke stesyen pengulang, keizinan haruslah diperolehi terlebih dahulu dari pemilik stesyen pengulang tersebut. Malaysian 40 meter Net di Freq 7.140 MHz juga akan diadakan pada 15 September bermula jam 22:00 MST hingga selesai dan pada 16 September bermula jam 09:30 MST hingga selesai.
MARL mengalu-alukan penyertaan semua Persatuan Radio, Kelab Radio atau Individu untuk mengaktifkan callsign stesyen masing-masing dilokasi anda. Sebagai salah satu aktiviti radio amatur dan atas semangat Hari Lapangan Kebangsaan / National Field Day, semua yang menyertai diminta menggunakan bekalan elektrik dari kuasa Bateri atau Generator sebagai persiapan dan latihan sekiranya di atur gerak ke tempat-tempat bencana alam atau kecemasan. Acara sebegini sudah tentulah memberikan peluang kepada kita memeriksa semua peralatan radio dari punca kuasa, radio, kabel dan antenna nya. Kepada yang belum pernah merasai dan mencuba komunikasi menggunakan High Frequnecy (HF), inilah peluangnya untuk mempelajari dan menimba pengalaman dari rakan-rakan.
MARL menyeru semua rakan radio amatur seluruh negara untuk sama-sama memeriahkan acara ini. Silakan mendaftar dan sebelum itu sila fahami konsepnya terlebih dahulu dan peraturan aktiviti. Sila lawati page Facebook MARL juga untuk maklumat yang terkini. Kami mengalu-alukan penyertaan anda. Terima kasih.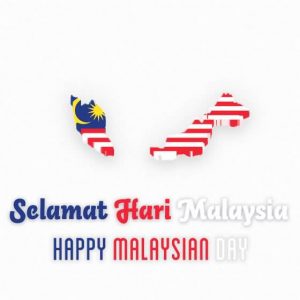 Dear All Amateur Radio Members,
Malaysian Amateur Radio League (MARL), will be organising 2019 National Field Day, beginning from Sunday, 15th September 2019, 08:00 MST until Monday, 16th September 2019, 23:59 MST (UTC +8). You may join this event as a group (Amateur Radio Club Station, Amateur Radio Community) to get together with family or as an individual going around with your vehicle to the place of your choice. Please do remember, always logged your QSO either manually written or using logging software on your laptop. If you choose to record your QSOs manually, please download and print Field Day Log and Field Day Summary Sheet at Download menu.
This event will also be held concurrently at a number of location throughout the country. As reminder, this is not a contest and please read the rules. If you intend to organise a net on your local repeater, kindly to get the permission from the repeater owner earlier. All station are requested to check in to MALAYSIAN 40 Meter Net at Freq 7.140 at 15th September, 22:00 MST till end and 16th September, 09:30 MST till end.
MARL welcomes all other Amateur Radio groups, clubs and societies also individuals, to set up their station at their respective states. As amateur radio activity and in the spirit of Field Day which has been organised for many years, ALL participating groups/clubs/society/individuals are requested to use ONLY BATTERIES or GENERATOR SET to power up their stations and equipment as our training and preparation to be deployed anywhere in emergency conditions or disaster. This event will give you an opportunity to check your working conditions such as your power supply source, radio and your antenna. For those who're keen to learn especially in High Frequency communication, this is a golden opportunity for you.
MARL would like to call for all amateur radio members in the country to participate in this event. Those interested, kindly Register here. Please visit MARL Facebook page for up-to-date information. We're looking forward for your participation in the 2019 National Field Day.